Productomschrijving:
BentePCB biedt Precision PCB, Halogeenvrije, impedantie controle OSP board. Enkele printplaat. Multilayer printplaat. Dit is Impedance Control 4 Layer Multilayer PCB, Basismateriaal is FR4 Tg135. 1,6 mm ± 0,1 mm borddikte. Oppervlaktebehandeling is ENIG 2u. "3 groepen Impedantie Control +/- 10%.
Betaal met populaire en veilige betaalmethoden, zoals PayPal, Telegrafische Overdracht, enz. Voornamelijk gebruikt in deze
Goed nieuws: Elke bestelling krijgt gratis SMT stencil, zie onze website op www.bentepcb.com/onlinepcb.html


Multilayer PCB:
Bestaat uit 3 of meer circuitlagen die door een dikte van isolerend materiaal, prepreg en kern, gebonden zijn. Ze kwamen in de industrie met de komst van de SMD-bevolking. Ze worden bijna overal gevonden, waar ook elektronica in gebruik is - van vliegtuigen naar motorfietsen en opslagcentrales naar fotovoltaïsche apparaten.
Multilayer PCB's zijn meest ingewikkeld dan anderen, en worden doorgaans beschouwd als het meest geavanceerde PCB-product door hun constructiemethoden en complexe ontwerpen.
BentePCB biedt multilayer printplaten met de volgende speciale technologieën:
Randplating voor afscherming en aarding.

Hoge frequentie basismaterialen voor toepassingen tot 80 GHz.

Holten, verzonken gaten of dieptemalen.

Dikke koper tot 105μm (binnen- en buitenlaag).

500μm dikke koperen inlays met behulp van HSMtec technologie.

Soldeerweerstand in groen, wit, zwart, blauw, grijs, bruin, enz.

Gecontroleerde impedanties (single, differentiaal, enz.).

A

lle opgenomen printplaatindustrie oppervlakken beschikbaar.
Over ons:
BentePCB is een professionele PCB productie die zich richt op dubbelzijdig, multilayer, HDI PCB, stijf PCB en flexibele PCB massaproductie. Het bedrijf is opgericht in 2011.
We hebben twee fabrieken samen, De fabriek in Shenzhen is gespecialiseerd in kleine en middelste volume bestellingen en de fabriek in Jiangxi is voor grote volumn.
Waarom wij?
UL (E492586), ISO9001, ISO14001, TS16949, RoHS gecertificeerd.
De omzet USD 10-50 millio n per jaar.
15.000 vierkante meter oppervlakte, 450 personeel.
Massaproductie van enkele tot 16 lagen.
Speciale Materiaal: Rogers, Arlon, Taconic .etc.
Opdrachtgever: Huawei, Samsung, Malata, Midea, Texas Instruments. enz.
certificaat ( UL: E492586, TS16949, ISO14001, ISO9001, RoHS) :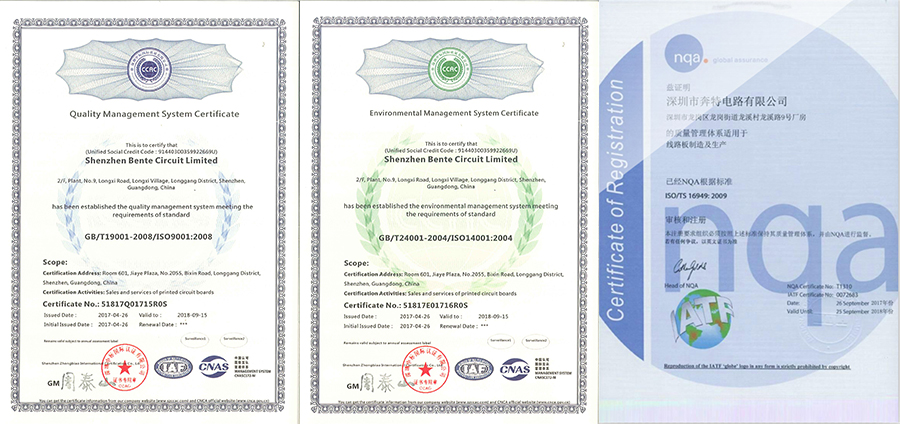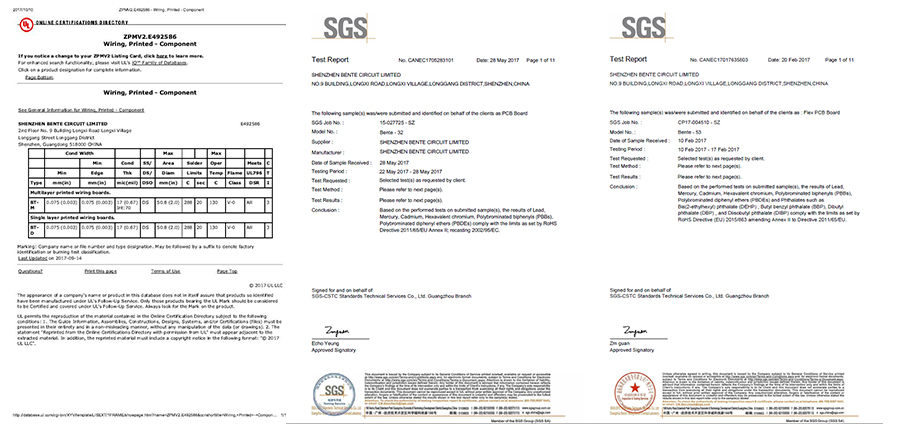 Fabrieksrondleiding: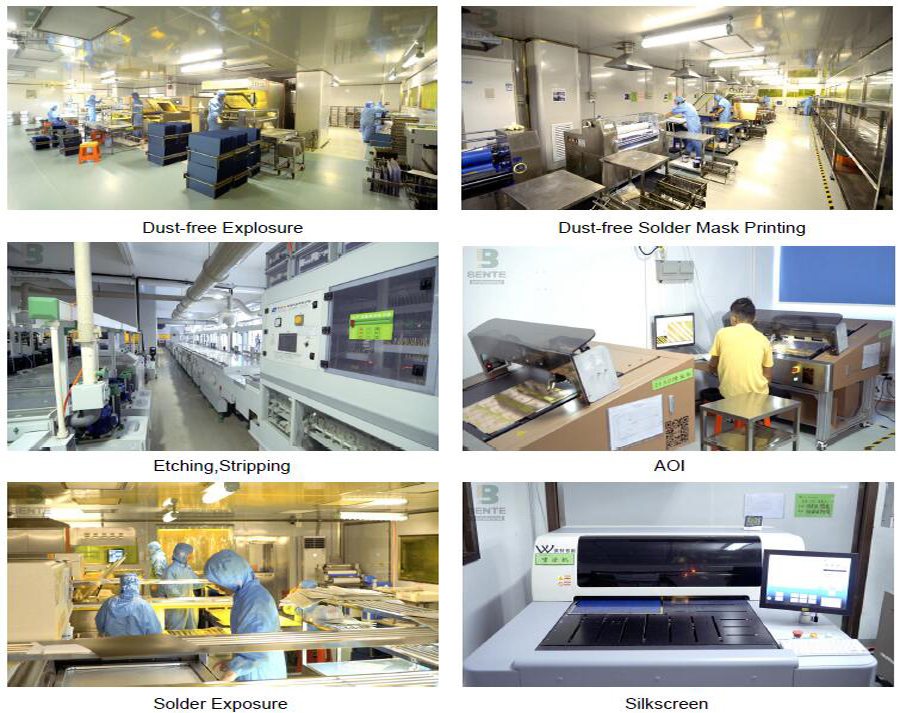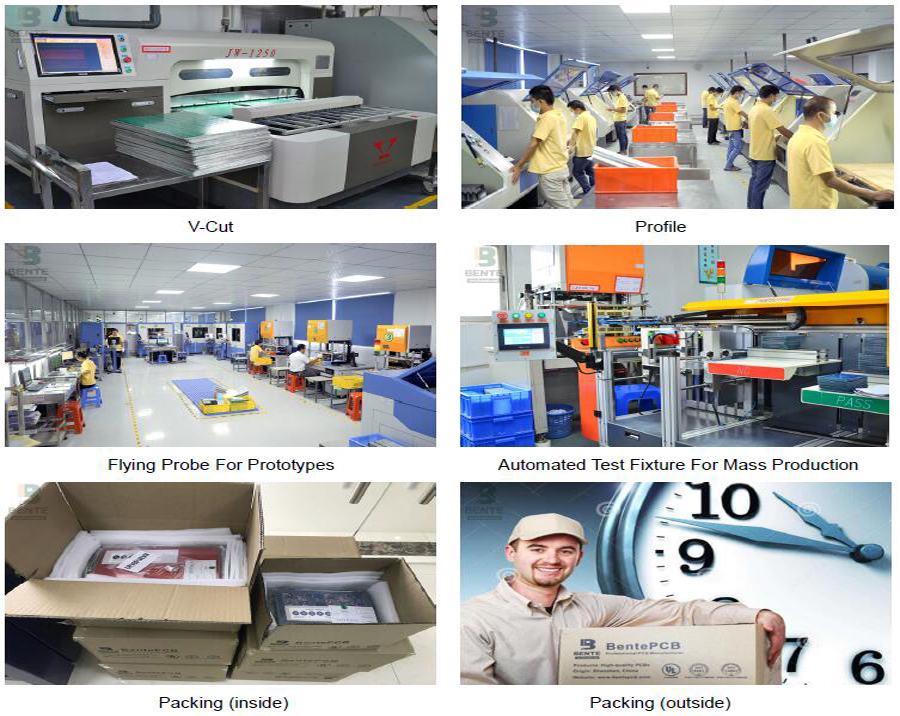 Tentoonstelling:
We hebben de afgelopen jaren deelgenomen aan de beroemde tentoonstellingen, en kregen veel waardering van de top experts, en hebben er goed mee gewerkt.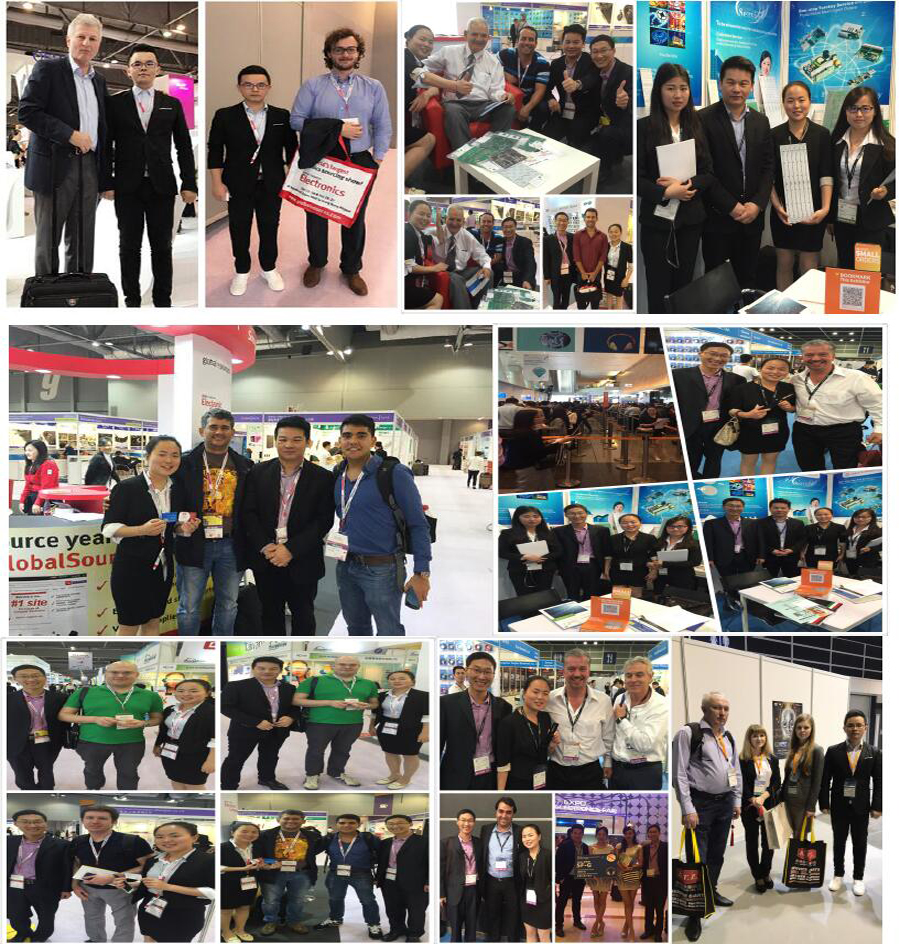 Levering:
BentePCB biedt flexibele verzendmethoden voor onze klanten, u kunt kiezen uit een van de onderstaande methoden.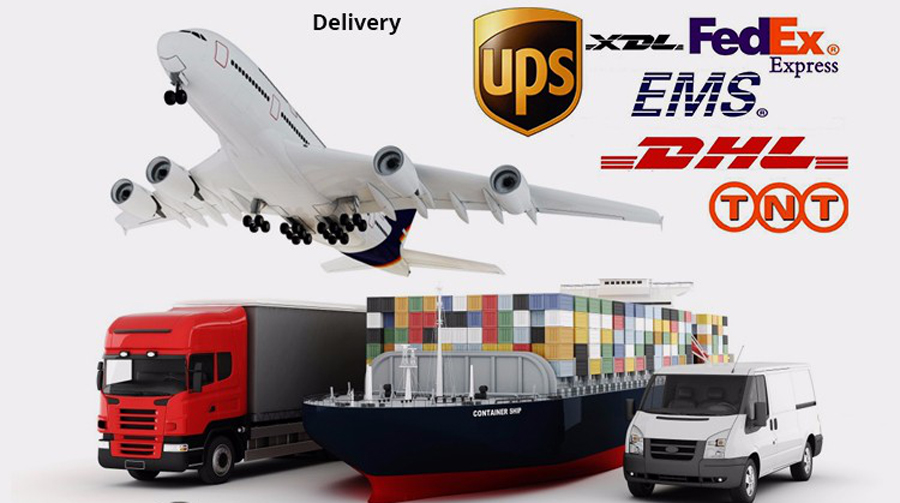 FAQ:
Q1: Wat heeft BentePCB nodig voor een aangepaste PCB-bestelling?
A: De klanten moeten Gerber- of pcb-bestand opgeven. Als u het bestand niet in het juiste formaat hebt, kunt u alle details betreffende de producten verzenden.
Q2: Wat is uw offertebeleid?
A: Voor de PCB-bestelling in grote hoeveelheden, stuurt BentePCB u de offerte op basis van de MOQ van de betrokken producten, en de prijs zal redelijk zijn met goede kwaliteit.
Q3: Hoe lang stuurt u ons offerte?
A: Nadat alle bestanden werden verzonden, 2 tot 8 uur per uw bestand.
V4: Wat is uw minimum bestelhoeveelheid?
A: Onze MOQ is 1 PCS.
Q5: Hoe zit het met de dienst BentePCB die aan de klanten wordt aangeboden?
A: Als u nog vragen heeft over onze producten of bedrijven, aarzel dan niet om ons uw vraag naar onze klantenservice vertegenwoordigers te sturen. Uw tevredenheid is onze bezigheden.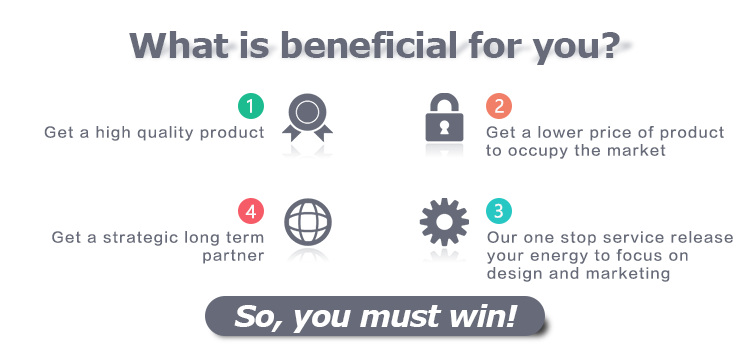 Wij verkopen niet alleen PCB's. We verkopen slaap.
Neem contact met ons op:
Product Categorie : Multilayer PCB